In today's world, it's hard to imagine going a day without power. We rely on electricity-powered gadgets for some of our most basic needs. Backup electricity sources are crucial for our lives, as they keep essential appliances and machines running in case of a power outage. An inverter battery can be a helpful backup power source if you live in an area with frequent power outages. For years, generators have been the go-to backup option, but now inverters are becoming a popular choice thanks to their advanced technology.
The inverter is important, but the battery is what does all the work and the storage of the Inverter battery is important. A good inverter battery can make a world of difference in the quality of your output and is, therefore, the most important component to invest in when purchasing a power backup system. This way, you can enjoy a reliable supply of power without interruption. When choosing an inverter battery, you'll want to consider both the duration of power outages and what you'll need to keep running during those outages. If you live in an area with frequent blackouts, or if you need to keep your fridge and freezer running during an outage, you'll need a different inverter than someone who just needs to keep their TV and WiFi running for a few hours. Read on as we highlight the best inverter battery in Nigeria 2024 Review
Table of Contents
Introduction
Definition of Inverter Battery
Types of Inverter Battery
Where to Buy Inverter Battery
Benefits of an Inverter Battery
Importance of an Inverter Battery
Components of Inverter Batteries
Tips to Maintain Your Inverter Battery
Global Report on Inverter Battery Market
How to Know the Battery Your Inverter Needs
Frequently Asked Questions of Inverter Battery
Conclusion
Definition of Inverter Battery
An inverter battery is designed to provide a small but steady current over a long period. All power backup solutions, like inverters and UPS systems, work by converting DC into AC, which is what all of our electrical appliances require to run.
The main function of the best inverter battery is to regulate the supply of electric charge. We offer a wide range of the best inverter batteries, so you can choose the one that best suits your needs.
Types of Inverter Battery
To understand the best inverter battery, let's explore the different types that are available on the market:
1. GEL Battery
If you're looking for an inverter battery, GEL batteries are a great option. They are similar to lead-acid batteries, with the addition of silica inside. Deep cycle lead-acid GEL batteries are durable and don't require much maintenance, making them a great choice for inverters. Plus, they're sealed, valve-controlled, and environmentally friendly.
2. Flat Plate Inverter Battery
A flat plate inverter battery is a lead-acid battery that consists of positive and negative plates. The battery gets its name from the flat shape of its plates. The two main components of these batteries are;
ü Structure- this part is responsible for transmitting electricity produced on the plates and other active components.
ü Reactive Chemicals- It generates electricity within the battery.
Flat plate inverter batteries are a good choice for applications that require high currents because of the large surface area of the plates.
3. Tubular Plate Inverter Battery
Inverter batteries come in all shapes and sizes, but one of the most popular types is the tubular plate battery. This battery is similar to a lead-acid battery, with connected positive and negative plates. The difference is in the positive plate, tubular structure, while the negative plate is flat. Tubular batteries have a support system around the reactive chemicals, ensuring they stay in place throughout the battery life.
Where to Buy Inverter Battery in Nigeria
Tikweld welding supplies and services has stocks of quality inverter batteries for your inverter installation at home, offices, hospitals, etc. You can buy inverter batteries in Nigeria at our offices below:
Tikweld Welding Supplies and services
Tikweld welding supplies and services is a distributor and supplier of industrial products and welding consumables in Nigeria.
Port Harcourt
238 Aba Road Rumuogba
First floor Onyejieke Plaza
Lagos
Suit 10 Pine plaza
Suit 10 Olive Plaza Formerly Sebuf plaza Lekki Epe Expressway Lekki, 105102, By Osopa London. Lagos
Abuja
Shop 016, Zitel Plaza, Plot 227 P.O.W. Mafemi Cres, Utako 900108, Abuja
Call us 24 hours +234 8071993873 + 234 8071993874
GZ Industrial Supplies
This is a company whose existence is premised upon the need for distribution and supplies of industrial materials and is one of the homes of the largest direct marketers and premier distributors of industrial materials.
Sango Ota
GZ Industrial Supplies
Km 42 Lagos-Abeokuta Expressway,
Opposite Coronation Power and Gas Limited, Ado-Odo/Ota, Ogun State
Contacts Tell. +234 8181069339, +234 9055793557
Ogba
GZ Industrial Supplies Nigeria Ogba
77/79 Yaya Abatan By College Road Ogba Lagos State
Contacts Tell. +234 8181069339, +234 9055793557
WhatsApp: +234 9055793557 +234 8181069339
Calabar
30/32 Ndidem Usang Iso Road. Mariam Calabar 540242
Calabar
GZ Industrial Supplies Nigeria Calabar
Port Harcourt
GZ Industrial supplies Nigeria
238 Aba Road, by Fidelity Bank Rumuogba
Port Harcourt Rivers State.
Apapa.
GZ Industrial Supplies Apapa
Our Top Picks
1. Deep Cycle Battery 12V200AH LM-200 Lemax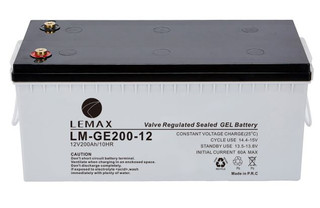 Buy online Deep Cycle Battery 12V200AH LM-200 Lemax
2. Inverter Battery 220AH/12V - TT Luminous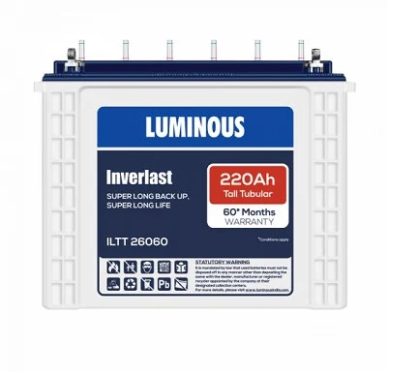 Buy from our online store Inverter Battery 220AH/12V - TT Luminous
3. Tubular Battery 220AH/12V Invomax Genus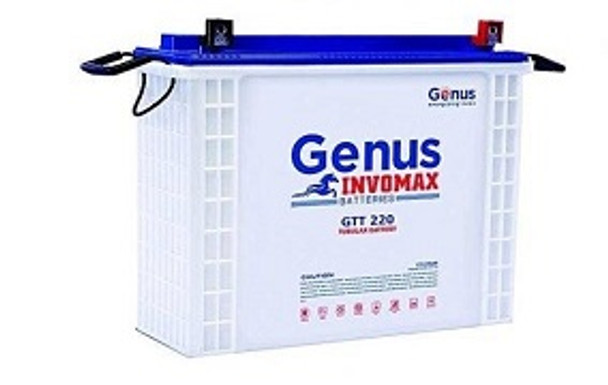 Buy from our online store Tubular Battery 220AH/12V Invomax Genus
4. Deep Cycle Battery 200AH NPP
Buy from our online store Deep Cycle Battery 200AH NPP
5. Ride Plus Tubular Inverter Battery 200AH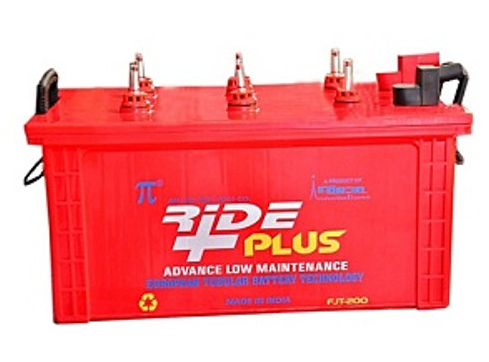 Buy from our online store Ride Plus Tubular Inverter Battery 200AH
6. Inverter Battery 200AH/12V KSTAR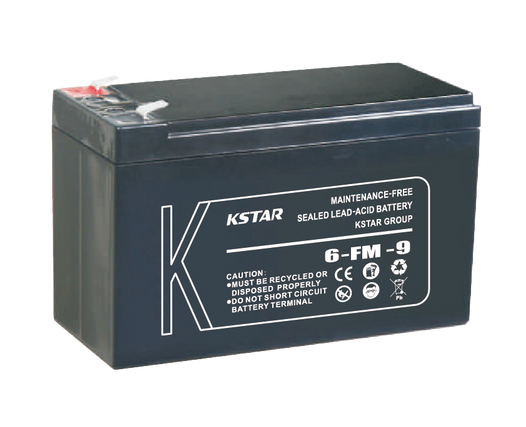 Buy from our online store Inverter Battery 200AH/12V KSTAR
Benefits of an Inverter Battery
Investing in a high-quality inverter battery is an excellent way to combat the regular power cuts experienced by many people in Nigeria. With the right choice of inverter battery, you can get a reliable and low-maintenance power backup solution that will keep your lights on and your appliances running even when the power goes out.
There are many benefits to owning an inverter battery. Here are some of the top reasons to consider purchasing one:
1. You will never have to worry about power outages again. Inverter batteries provide a backup power source that will keep your lights on and your appliances running during a power outage.
2. Inverter batteries are environmentally friendly. They don't produce harmful emissions, so you can feel good about using them in your home or office.
3. They're also very efficient, so you'll save money on your monthly energy bills.
Most inverter batteries have key features that set them apart from other batteries. They're usually lightweight and compact, which makes them easy to carry around with you. They also don't produce harmful emissions like generators, so you can feel good about using them.
How to choose a suitable Inverter Battery
1. The battery is one of the most important parts of an inverter system. To ensure that your inverter delivers a long lifespan and optimum performance, you must ensure that it is equipped with certain features and specifications.
2. You should look for the best inverter battery for the home, including a high life cycle, dependability, a high-efficiency rate, and a greater amount of backup duration, thus offer you sufficient electricity during long power cuts.
Your inverter performs at its best and delivers a long lifespan when equipped with high-quality batteries. Look for batteries with a high life cycle and dependability to provide reliable power backup. High efficiency and longer backup duration are important features to ensure that your inverter can supply sufficient electricity during extended power outages.
Components Of Inverter Batteries
Batteries are devices that store chemical energy and convert it to electrical energy with the help of a cell, which is a special arrangement of all the battery's components.
1. Electrolyte
The electrolyte is important for wet-cell batteries because it helps with the chemical reaction that produces electricity. The two lead-acid batteries that use an acidic electrolyte are wet cells and sealed. Wet cell batteries use a liquid electrolyte, while sealed batteries use either a gel or liquid electrolyte that is absorbed into fiberglass matt.
2. Terminals
The terminals are the lead on the negative side and the PbO2 on the positive side, both constructed as plates. Wet-cell batteries are lead-acid because of the acid electrolyte and lead plates.
3. Separators
Separators are an important part of batteries, preventing short-circuits by physically separating the positive and negative plates. Most separators are made from rubber, which is more stable in battery acid and provides valuable electrochemical advantages that other materials cannot.
4.Displays, LED lights, and Alarms
Displays, LED lights, and alarms can help users understand the status of their batteries. By displaying this information, users can make informed decisions about when to charge their batteries or when to replace them. These features are often integrated into the inverter system or battery chargers.
5. Microprocessor-Based Circuits
Microprocessor-based circuits are vital for regulating charging in inverter systems and battery chargers. They help to regulate charging and keep the system running smoothly. Without them, it would be difficult to ensure that batteries are properly charged and that inverter systems are functioning correctly.
Tips To Maintain Your Inverter Battery
The maintenance and storage of your Inverter Battery is importance because it is the heart of an inverter. They provide the power and long life that are essential for any inverter. Like any other home appliance, though, an inverter and its battery require routine maintenance to function properly and safely. We recommend you check your inverter battery every three months to ensure optimal performance. The following are some maintenance Tips on the Inverter Battery
1. Check Battery Only When Fully Charged
Before you check the health of your inverter battery, you'll need to ensure that it's fully charged. You should charge it for 10 to 15 hours with a suitable inverter or an external charger to do this. Once fully charged, you can remove the inverter from the front panel and detach it from the wall socket.
2. Check the Acid Level
To check the acid level, look at the float indicators. Every cell in an inverter battery needs the same level of acidity to work properly. If you need to, open the float indicator and use DM water to top off the inverter battery until it reaches the specified limit. Make sure you don't overfill the battery, though. Going beyond the limit could be dangerous. To check the battery's health, open the vent plugs or float indications and look at the acid color. If the acid is colorless, then the battery is in good shape. But if the acid is brown or black, the battery is contaminated or coming to the end of its life.
3. Clean the Battery Terminal Area
Inverter batteries produce lead sulphate, which can build up and impede electrical current flow at the battery-inverter connection during normal operation. Use warm water and a nylon brush to clean the battery and remove any lead sulphate accumulation.
4. Keep the Battery Surface Clean
To ensure your battery is functioning properly, check it for any dirt buildup on the surface. If dirt is present, try to clean it with a dry cloth which will help keep the battery clean and in good working condition.
Global Report on Inverter Battery Market
The global inverter battery market is expected to reach new heights by 2029. The market report offers an in-depth analysis of recent developments, new product launches, major revenue-generating segments, and market behavior across geographies. Additionally, the report provides a comprehensive analysis of the size and share of the market.
This study overviews the worldwide Inverter Battery market, including five segments across four geographic regions. The study segments the Global Inverter Battery Market by Type, Applications, End User, and Region. The report studies key players and provides a five-year annual trend analysis of the market size, volume, and share for North America, Europe, Asia Pacific (APAC), and the Rest of the World (ROW). The report also gives a forecast for each region, focusing on the market opportunities for the next five years.
Major Inverter Battery Market Manufacturers covered in the market report include:
Southern Batteries Pvt Ltd.
HBL Power Systems Limited
Luminous Power Technology Pvt Ltd.
Exide Industries Limited
V-Guard Industries
Energy
How to Know the Battery Your Inverter Needs
The capacity of a battery is vitally important to the performance of an inverter system. This capacity is what provides the number of hours for backup power, and it is expressed in Ah (Ampere Hours). Batteries with capacities of 100 Ah, 150 Ah, and 200 Ah are readily available on the market. The easiest way to determine which battery you need is to do a reverse calculation. Consider that you need a battery that provides 3 hours of backup power.
If you want to know how to calculate how big of a battery you'll need for your home during a power outage, simply take the wattage requirements of all the devices you want to power, multiply that number by the number of hours you want to be able to use those devices, and then divide by the battery voltage.
Battery capacity = Power requirement (in watts) * Back up hours (in hrs) / Battery Voltage (in volts)
So, for example, if you have 800 watts of devices, you want to be able to use them for 3 hours during a power outage, and your battery is 12 volts,
Battery Capacity = (800 * 3) / 12 = 200 Ah
you'll need a battery with a capacity of 800 * 3 / 12, or 133 amp-hours.
Frequently Asked Questions of Inverter Battery
1. What Inverter Battery Is Better, Dry Or Wet?
Regarding batteries, there are generally two types–wet and dry cells. The main difference is that wet cells use a liquid electrolyte, while dry cells have a moist paste.
Wet cell batteries have a liquid electrolyte solution and electrodes. They also contain lead palates submerged in sulfuric acid, which is why they are also called lead-acid batteries.
2. Why Use Distilled Water for Inverter Battery?
Battery manufacturers recommend distilled water for batteries because it contains no dissolved minerals, salts, or organic and inorganic compounds that may harm the battery. By using distilled water, you can help improve performance and extend the life of your battery.
3. How many years does an inverter battery last?
A tubular battery can last up to 7-8 years as an inverter battery, but a flat grid battery can only last 3–4 years. Remember at all times that a battery loses efficiency the longer it is exposed to heat. I will also have an impact on your inverter's longevity and robustness.
Why do Inverter Batteries Die Earlier Than Expected?
Excess usage of your inverter can shorten the lifespan of your battery. Batteries work harder and wear down faster when asked to do too much. Your inverter pulls energy from batteries and uses it to keep electrical and electronic devices running during a power outage. If you're running a lot of devices during a power outage, it will use up more battery power and cause the batteries to wear out faster.
1. Overcharging Inverter Battery
If your battery is getting too hot, it is being overcharged and will fail sooner than expected. When an Inverter battery is overcharged, it causes corrosion of the battery plates and eventually leads to the battery failing prematurely.
2.Lack of Regular Maintenance
Lack of regular maintenance and storage of will damage your Inverter battery. Rust, corrosion, and dryness reduce the current flow to and from the battery, resulting in a slow battery charge that reduces battery life. Batteries also require regular topping up with distilled water and cleaning. If this is not done, then the battery plates will dry out, and the battery will fail.
Conclusion
As we increasingly rely on electrical power, it is difficult to imagine a day without it. Inverter batteries are key for people who live in areas with lots of power outages. The batteries in inverters are made to keep working for a long time even when they're not being charged. It differs from other batteries, which will run out of power much faster. Inverter batteries are a type of battery that is used to store electrical energy. Inverters are devices that convert DC (direct current) into AC (alternating current). Inverter batteries are used in many applications, such as backup power for homes and offices, computers, and portable power for recreational vehicles and boats.
Inverter batteries come in all shapes and sizes, but the tubular plate battery is the best type. Its lead-acid structure ensures that it will last long, and its positive and negative plates are connected firmly in place. The tubular support system around the reactive chemicals makes this type of battery responsive and long-lasting. The battery is one of the most important parts of an inverter. A good inverter battery will improve performance and lengthen the inverter's life. Because of how important batteries are, it is key to maintain them regularly. Keep your inverter battery away from kids and any cause of the open fire. Choose from our comprehensive choice of inverter batteries for your home and office with variants of gel batteries to flat plate batteries.
Readers also like...
How Does Solar Energy Storage Systems Work
Choosing the Right Solar Inverters for Your Home in Nigeria
A Guide to Choosing Long-Lasting Inverter Batteries for Solar Systems
Recent Posts
Are you a beginner looking to delve into the world of welding? We've got you covered! In this compre …

In today's fast-paced world, where uninterrupted power supply is crucial, a home inverter syste …

In the world of welding, inverter welders have emerged as a game-changer, revolutionizing the way pr …